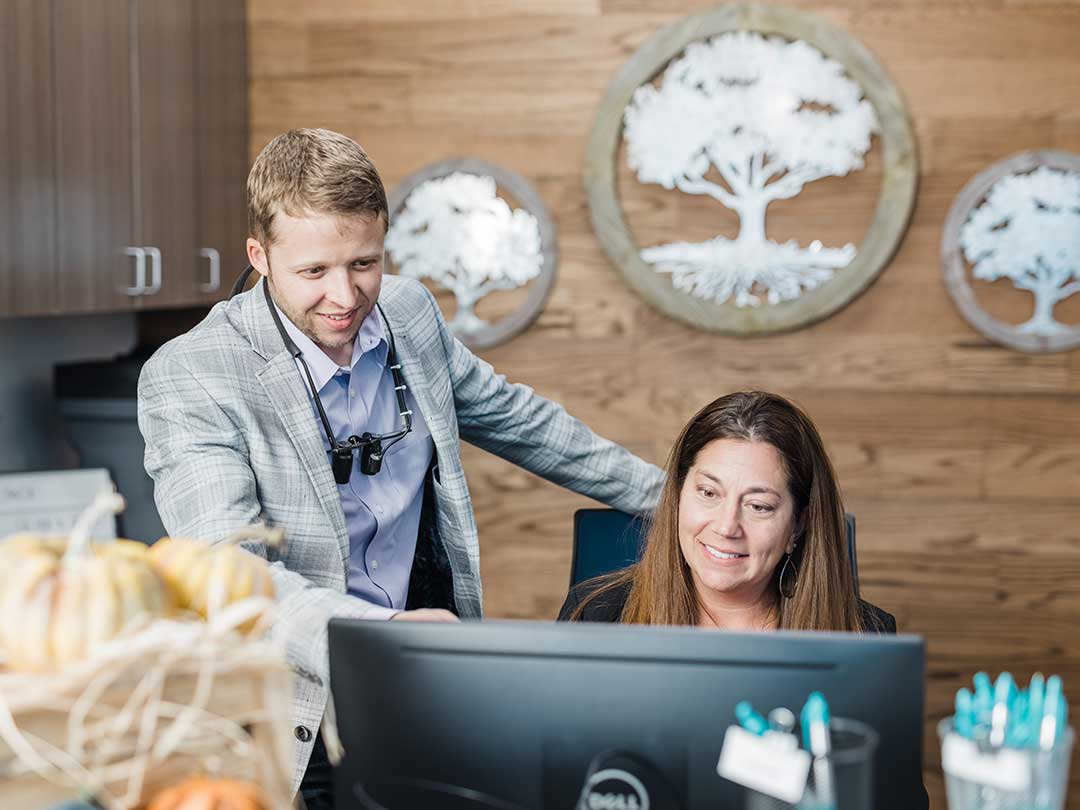 With a culture that supports the autonomy of each practice, we've created a premier community of dentists that encourages individual gains while celebrating shared success.
Premium Benefits for Private Practices
MB2's Dental Partnership Organization model combines everything we love about private practice with the things we appreciate about a larger group.
Services. Support. Success.
MB2 Dental has spent years curating industry-leading services and sourcing expert support staff to provide your practice with the resources it needs to thrive. Whether you're looking to offload accounting tasks or get some extra help with recruiting, marketing, business development or beyond, we have a wealth of services for whatever your practice needs.
The Magic Behind Our Model
MB2 Dental is different from DSOs. We not only provide the resources, community and opportunities of a big organization but we also allow you to maintain your brand identity and run your practice your way.
DENTAL SERVICE ORGANIZATION
Freedom to make all business and clinical decisions
Centralized administrative support
Practice equity to drive long-term growth
Expanded access to services and tools
Mentorship and learning community
More time to pursue personal priorities
Shared financial responsibility

Dr. Abusada
Doctor Partner
"MB2 is different in the sense that the dentist is allowed to choose what they want to do, what supplies they want to use, what treatment plans [they] want to provide for their patients and what quality care is best for them. Not having to take into consideration other office needs by third parties or anything like that. It's strictly what the dentist feels is best for their patients and I think that's really important."
Dr. Shepherd
Doctor Partner
"In July of 2018, I finally joined MB2 Dental. What a difference it has made in my daily life! The pressures no longer rest solely on me, and the partnership has completely re-energized me. I find I have gas in the tank again, so to speak, to propel me to the next level in my career. My ambitions are back up where they were 10 years ago. Within less than a year of partnering with MB2, I have already acquired my second practice location. And the best part? As I continue to grow and develop my personal brand of dentistry, I'm not alone."
Dr. Scruggs
Doctor Partner
"As an MB2 partner, I have a weight off my shoulders, off my chest. Physically, I feel lighter. That started when I had my last patient as a solo practitioner. I literally felt a weight lifted. I actually ran further than I've run in 6 months and I'm no longer depressed. I'm psychologically uplifted. Everything's been going unbelievable beautifully, these guys really know what they are doing."

Dr. Maupin
Dentist Owner
"We love the fact that MB2 is led by dentists and that they don't interfere with the doctor-patient relationship, but they do offer plenty of support on the admin side. We are excited to grow with MB2!"

Dr. Fox
Doctor Partner
"I am a pediatric dentist in partnership with MB2 Dental and it's like having a FAIRY GODMOTHER! If you are successful dentists looking for a true partnership in a culture of success, you are looking for MB2!"
Clear On The Concept But Still Blurry On The Details?
Read the rundown on how MB2 Dental can power your practice:
Step 1
We Become Partners
The perfect partnership starts with a perfect fit. We carefully evaluate each potential partner to ensure a win-win relationship. If it's a fit, MB2 acquires a part of your practice, giving you the support you need to grow without losing control.
Step 2
Your Practice Runs Better
As a partner, you'll have access to our suite of services for max efficiency and improved profitability. With more time and money, your quality of life instantly looks a whole lot better.
Step 3
You Grow Your Brand
Use MB2 capital, resources, and relationships to grow your local brand. You'll have what you need to build or buy offices and grow at your own pace.
Step 4
And Make More Money
Sell more of your remaining equity at a higher valuation the next time MB2 recapitalizes. Valuations for group practices of our size range from 10x-14x earnings (EBITDA) and everyone's equity is valued the same. Private equity sponsors traditionally recapitalize every 5 years.
Work smarter, breathe easier and live larger. Discover how partnering with MB2 Dental gives you the power to grow professionally without giving up control of your practice.